itchy neck of Doubt life
There are some places
Like to use itchy neck to describe skeptical life
Everyone's purpose / life aspect / existence value of life,
Always have different opinions.
Some people think it should be like this,
Some people think it should be like that.
Twisting the neck, determining aspects of life.
But whenever in doubt,
Will scratch the neck,
Like itchy neck,
At this time he will think,
Am I wrong?
@mariannewest has a activity, it is "5 Minute Freewrite",
843 days, prompt is "itchy neck" ...
Everyone is welcome to join this event
Thanks to @mariannewest for hosting this event.
And sponsor @team-ccc.
This is an Invitation to join #ccc for Guaranteed 👍 Daily Income 💵 and Payout 💸 for Newbies (2.0) 🐟 🐜 🐛 in #ccc 👣 and Follow 👣 the Honor Code 🏅-the Creed (Conditions and Limits Inside)
with
the latest update <<< please click to read.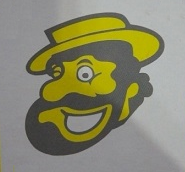 脖子痒之怀疑人生
有一些地方
喜欢用痒脖子来形容怀疑人生
每个人对于人生的目标/人生的方面/人生的存在价值,
总是会有不同的看法。
有的人认为该是这个样子,
有的人认为该是那个样子。
扭扭脖子,决定人生的方面。
可每当有所疑惑惑的时候,
就会抓抓脖子,
就好像脖子痒,
这时候他会想着,
难道我错了吗?
@mariannewest有一个活动,它是" 5 Minute Freewrite",
843天,提示是"痒脖子" ...
欢迎大家参加此活动
感谢 @mariannewest主持此活动。
赞助者 @team-ccc。
加入#ccc的邀请 Guaranteed 👍 Daily Income 💵 and Payout 💸 for Newbies (2.0) 🐟 🐜 🐛 in #ccc 👣 and Follow 👣 the Honor Code 🏅 - the Creed (Conditions and Limits Inside)
和
the latest update <<< 点击这里阅读。