Official double life
Ogawa is an official
Senior officials working in state management units
IF is Whenever leaders come to inspect
His attitude is like a pug
And when people came to ask him to handle the case
His attitude is like a shepherd
For his superiors, he was very tied
For simple group of people, he despise them very much
the same this a person,
For someone stronger than him,
And for those who are weaker than him,
Showing different postures,
Is a twist of justice,
or is moral loss.
@mariannewest has a activity, it is "5 Minute Freewrite",
842 days, prompt is "double life" ...
Everyone is welcome to join this event
Thanks to @mariannewest for hosting this event.
And sponsor @team-ccc.
This is an Invitation to join #ccc for Guaranteed 👍 Daily Income 💵 and Payout 💸 for Newbies (2.0) 🐟 🐜 🐛 in #ccc 👣 and Follow 👣 the Honor Code 🏅-the Creed (Conditions and Limits Inside)
with
the latest update <<< please click to read.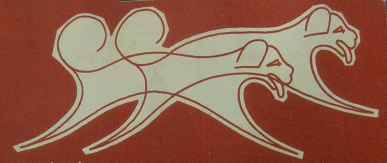 官员的双重生活
小川是一位官员
在国家管理单位所上班的高官
建立领导来视察的时候
他的态度像一条哈巴狗
而当有百姓来要求他办案的时候
他的态度像牧羊犬
对于他的上级,非常的缝成巴结
对于一班的百姓,却是非常的藐视他们
同时个人
对于比他强势的人,
和对于比他弱势的人,
表现出不同的姿态,
是正义的扭曲,
还是道德的沦丧。
@mariannewest有一个活动,它是" 5 Minute Freewrite",
842天,提示是"双重生活" ...
欢迎大家参加此活动
感谢 @mariannewest主持此活动。
赞助者 @team-ccc。
加入#ccc的邀请 Guaranteed 👍 Daily Income 💵 and Payout 💸 for Newbies (2.0) 🐟 🐜 🐛 in #ccc 👣 and Follow 👣 the Honor Code 🏅 - the Creed (Conditions and Limits Inside)
和
the latest update <<< 点击这里阅读。