Ancient ruins - Murphy civilization
Activity link (picture reference)
Https://steemit.com/art/@xpilar/the-image-is-made-of-own-imagination-and-thoughts-competition-21
Here is a wasteland,
suddenly,
The ruins reveal a small piece.
After the travellers found out.
The country sent an archaeological team.
After years of excavation,
Clean up the dirt above,
Excavate the remains of deep burial,
Called "Mofia Civilization"
a huge building with triangles,
It is said to be a communicator,
Can contact alien civilization.
Still seeing the foundations of the houses,
And planned roads,
It can be seen as a city with a high degree of education.
There are many tall stone statues.
Describe the glory of the past.
PS: Thanks to the pictures provided by @xpilar!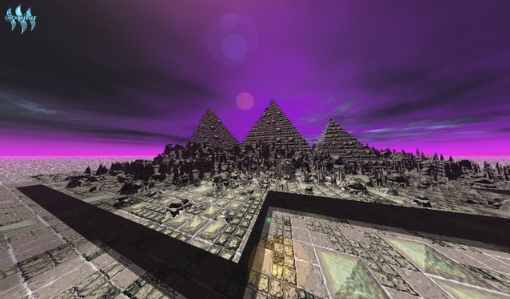 上古遗迹-墨菲亚文明
活动链接(图片参考)
https://steemit.com/art/@xpilar/the-image-is-made-of-own-imagination-and-thoughts-competition-21
这里本是一片荒地,
忽然之间,
遗迹露出了一小块,
经过的旅人发现了。
国家派出了考古队,
经过了多年的挖掘,
清理掉上面的泥土,
挖掘出深埋的遗迹,
被称为"墨菲亚文明"
有三角形的巨大建筑物,
据说可能是通讯器,
可以连络外星文明。
仍然看的到房子们的地基,
和规划好的道路,
可见得是一座文化程度很高的都市。
拥有许多高大的石雕像,
述说着过去的辉煌。
附言:感谢@xpilar所提供的图片!