Homemade garlic vinegar to strengthen the body's resistance to germs
Seen a news recently.
It is reported that Indonesians also love to eat wild animals and often eat bats.
This is a very common behavior in Indonesia and is their home cooking.
But few Indonesians are infected with pneumonia.
Scholars and experts analyze: It may be that their recipes are mostly spicy.
This report,
Reminds me of garlic vinegar,
Because scholars and experts say that germs hate acidic environments,
And the human body is alkaline,
Properly increase the pH of the human body,
Can reduce the survival rate of germs,
Is equivalent to improving the body's ability to resist germs,
Therefore, there is a saying that garlic vinegar can improve the body's ability to resist germs.
How to DIY garlic vinegar:
After washing the garlic,
After flattening,
Put in vinegar (Apple cider vinegar is better),
Soak for 1 ~ 3 months.
When want to drinking it,
Don't at this time when your belly is empty.
more good, drink it between 0.5 and 1 hour after meals.
Drink 1 glass of water at a time.
The ratio of 1 cup of water + garlic vinegar is about 10 ~ 20 : 1.
Note:
Do not drink garlic vinegar directly,
Don't drink it, when your belly is empty.
Dilute with water when drinking it (about 20 to 1)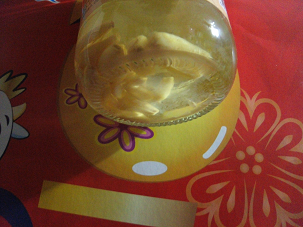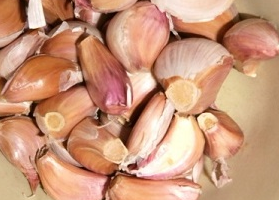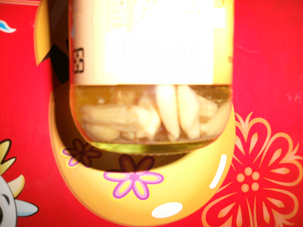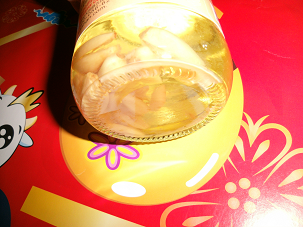 自制大蒜醋来增强人体的抵抗病菌的能力
最近看到一则新闻.
报导说印尼人也很爱吃野生动物,也时常吃蝙蝠.
这在印尼,是很普遍的行为,是他们的家常菜.
但印尼本地人却不太有人被感染到肺炎.
学者专家分析说:可能是他们的食谱大都为辛辣类的关系.
这则报导,
让我想到了大蒜醋,
因为学者专家说病菌讨厌酸性的环境,
而人体是碱性的,
适当的提高人体的酸碱值,
可以降低病菌的存活率,
等于提高人体之抵抗病菌的能力,
故而有大蒜醋可以提高人体之抵抗病菌的能力之说法.
大蒜醋的作法:
将大蒜洗干净之后,
拍扁之后,
放入醋中(苹果醋较好),
浸泡1~3个月,
饮用的时候,
尽量不要空腹,
宜饭后0.5~1小时之间来饮用,
每次饮用1杯水.
1杯的水+大蒜醋的比例约为10~20比1.
注意:
不要直接饮用大蒜醋,
不要空腹,
饮用时要加水稀释 (约20比1)