Jurassic Galaxy
A space ship blew up in outer space
Fallen on an unknown planet
The spaceship exploded into three
Front / Middle / Rear etc.
A security guard and a driver
One prisoner and one woman were met one after another
Several victims were also encountered during the period
But the victims only played for a few minutes.
Suddenly killed by a dinosaur
All the way
The main protagonist is only 3 ~ 5 peoples
They went to the tail of the aircraft in search of an autonomous emergency rescue ship
Finally is that woman left this unknown planet
So plot
A bit monotonous
Actor role, played well
this plot is too monotonous.
Movie URL
https://www.themoviedb.org/movie/540247-jurassic-galaxy?language=en-US
Critic: A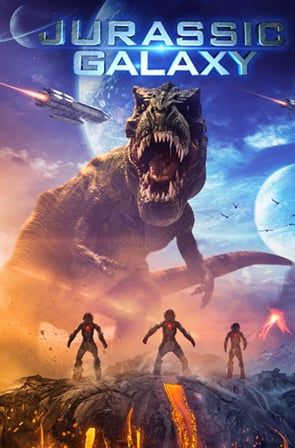 侏罗纪星系
一艘太空船在外太空炸毁毁了
墬落在一处不知名的星球之上
太空船炸成了三截
前/中/后等三截
一位保安和一位首席
陆续的遇到了一位无期徒刑的犯人和一位妇女
期间还遇到了几位受难者
不过那几位受难者都只有演几分钟
一下子就被恐龙给咬死了
一路上
主要的主角那3〜5位而已
演他们前往机尾去寻找自动驾驶的紧急疏难船
最后就那一位妇女搭着离开
所以情节上
有点单调
演员的角色,饰演的不错
就是情节过于单调了
电影网址
https://www.themoviedb.org/movie/540247-jurassic-galaxy?language=zh-CN
评论家:A