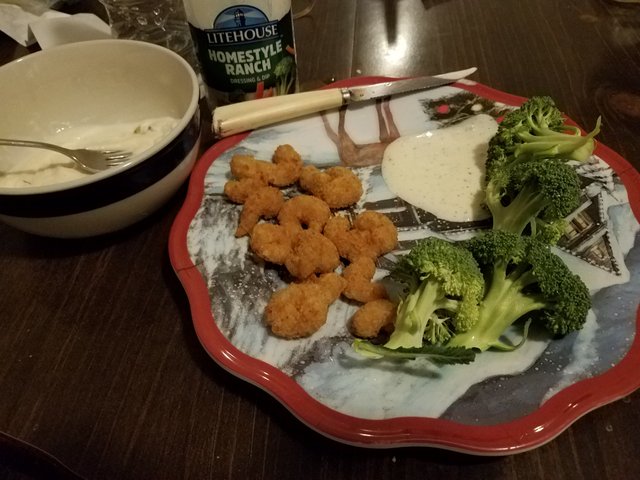 I think grilled fish would have been better but I went with popcorn shrimp because it sounded very good. This was about half of my portion.
I will try and never get sick again and try and be a lot more healthier in the future.
I think it's very smart to invest in healthy food even if it take longer to make or is more expensive to buy.
I guess Steemfest 4 happened.
https://steemleo.com/communities/@taskmaster4450/steem-is-going-to-create-hundreds-of-billions-over-the-next-couple-years
Thursday 11-14